Judith Brin Ingber is an international expert on Israeli and Jewish dance. In the anthology she edited,
---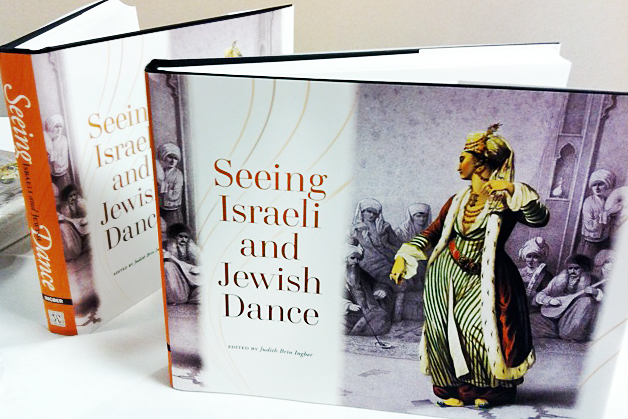 "Seeing Israeli and Jewish Dance," choreographer, dancer, and dance scholar Judith Brin Ingber collects wide-ranging essays and many remarkable photographs to explore the evolution of Jewish dance through two thousand years of Diaspora, in communities of amazing variety and amid changing traditions. Taken together, this wide range of expression illustrates the vitality, necessity, and continuity of dance in Judaism.
---
New Shalvi/Hyman Jewish Women Encyclopedia includes a new bio of Judith. Read Judith's bio here.
---
JUDITH'S revised articles ON JEWISH WOMEN DANCERS are included in the newest edition of the Jewish Women's Archives (JWA.org) International Shalvi/Hyman Encyclopedia of Jewish Women to go live late June 2021.
---
Judith Brin Ingber Publishing in the upcoming...
The Holocaust: Remembrance, Respect, and Resilience
Judith's chapter, "Almost Snuffed Out: The Story of 'Fireflies' (Broučci) And Its Choreographer Kamila Rosenbaumová." The article recounts how Rosenbaumova, interred in the Nazi ghetto camp Theresienstadt, choreographed the musicals Broučci and Brundibár with children in such a dire setting. The forthcoming on-line textbook will be available on Open Educational Resource (OER). The first version of the article on Rosenbaumova appeared in "Dance Today #36".
---
Judith co-edited the unusual all English issue Mahol Achshav (Dance Today) #36 with Israeli editor Ruth Eshel.
The articles, by international dancers, dance researchers, dance educators, stem from the 'Jews and Jewishness in the Dance World' conference at Arizona State University.
---
Judith and "Mr. Gaga" or Ohad Naharin
Judith's cameo appearance in the documentary film about Israeli choreographer Ohad Naharin shows her as one of his teachers; she speaks about him early in his career. "Mr. Gaga" continues to be shown throughout the US and internationally.
Judith was featured in a Q and A following the screening of "Mr. Gaga" at the Jewish Film Festival in Palm Springs, CA. For the festival publicity, Tomer Heymann, award winning-filmmaker of "Mr. Gaga" created a new 3 minute clip of Judith speaking about Ohad, click here.
---
News & Events
Is it 49 or 50?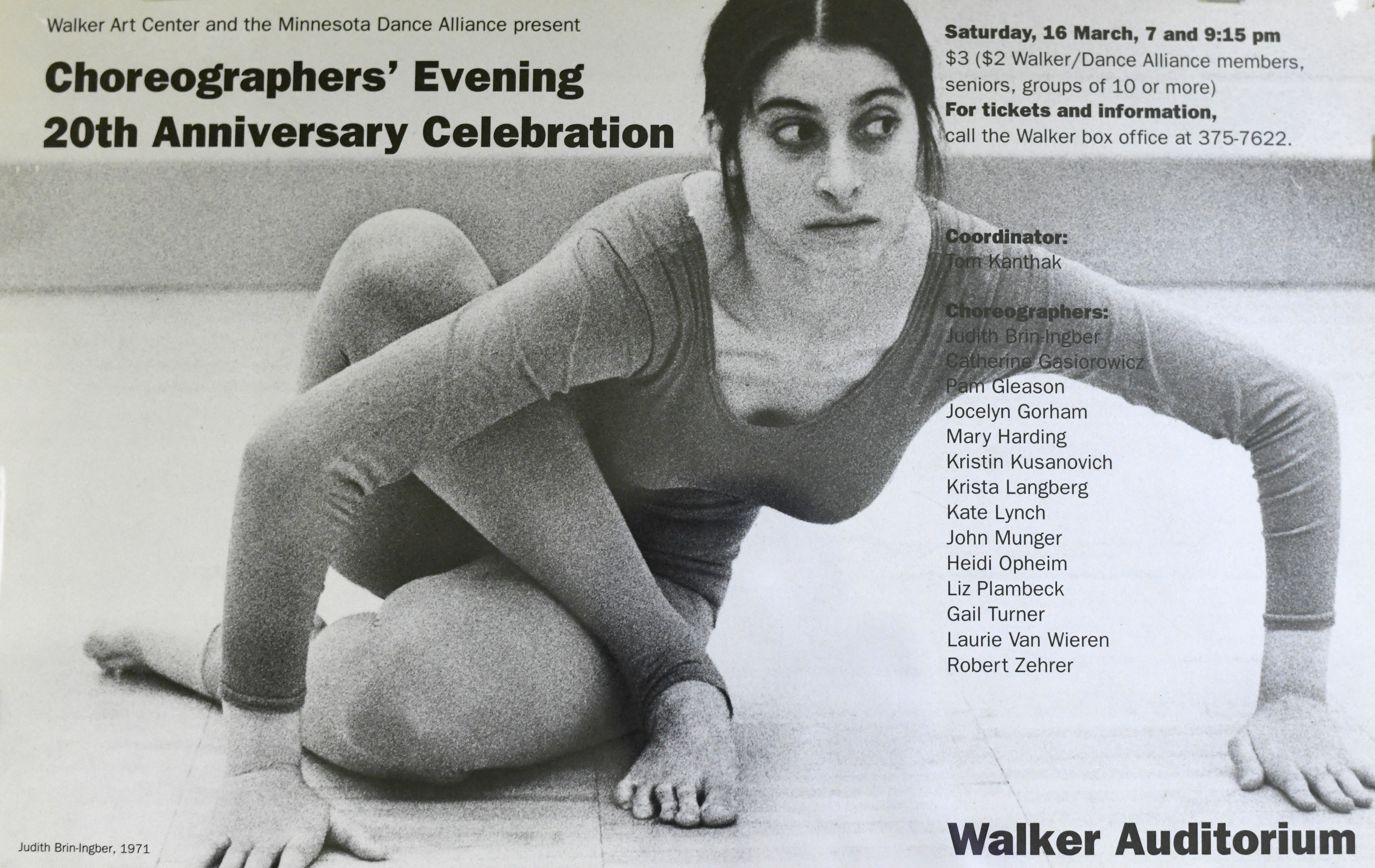 Fifty years ago, I created the Young Choreographers' Evening at the Walker Art Center. Happily, ever since, Walker has held what's now known as the Choreographers' Evening, a yearly concert featuring MN dancers.  This year's Choreographers' Evening was seen on June 4, 2021. Walker considers this their 49th Choreographers' Evening. I, on the other hand, know I created the program 50 years ago.
At the time, I assisted the Walkers' first performing arts curator, Suzanne Weil, with dance programming. In 1970, there was little chance for emerging dance makers to be seen. I proposed to Suzanne that Walker announce we were seeking young choreographers to show their work for a new show and that I would scout out dancers and their dances from different studios. I watched many, and chose three from Nancy Hauser's Guild of Performing Arts: Jerry and Sara Pearson, Joann Saltzman and Gail Turner; from the Children's Theatre came Terrence L.V. Karn. There were two independents: Katherine Hearth plus me with my own solo, "I Never Saw Another Butterfly," and my group work with 17 dancers from MN Dance Theatre. Loyce Houlton loaned me her dancers as a wedding gift. Weil produced the evening on Dec. 8, 1971.
The usual showtime for any show at the time was 8:30 PM but she chose the unconventional time of 7:00 PM so if few audience members showed up for the unknown dancers, no one would be the wiser. Surprisingly, however, The Young Choreographer's Evening completely sold out. Weil came backstage to ask the performers if we'd agree to perform a second show that same evening at 9:00 PM? We did and that is how the tradition of two shows at 7PM and 9PM was born. Each year though, there are different guest curators chosen by Walker's Performing Arts curator and staff. For the 20th anniversary concert, curated by Tom Kanthak, for the advertisement, he used the poster from the first evening. The photo caught me in a moment from my solo called "I Never Saw Another Butterfly", inspired by a poem included in a collection of imprisoned children's poetry and drawings, from Theresienstadt , the Nazi WWII ghetto camp. The poem was written by the child poet and Holocaust victim Pavel Friedman who wrote it in Theresienstadt before his tragic deportation to Auschwitz.
 In 2005, when the Walker addition was being built, no official show was held, but a renegade performance co-curated by choreographers April Sellers and Laurie Van Wieren was seen outside in the snowy sculpture garden, dubbed "Out in the Cold" by Patrick Scully.
By Walker's count, for the 30th Choreographers' Evening, in 2001, Kristin Van Loon and I co-curated the Choreographers' Evening. The program included "Mergers and Acquisitions," a trio I created with Brian Sostek and Patrick Scully.
For Thanksgiving weekend, Nov. 24, 2012 (the Choreographers' Evening migrated to that holiday weekend for many years), I remounted "I Never Saw Another Butterfly" on dancer Megan McClellan, with new music by Jim Miller. This year's recent Choreographers' Evening was called "Body Prayers: Choreographers' Evening Special Edition" curated by the African-Centered healing artist and choreographer, DejaJoelle on June 4, 2021. The choreographers she chose can be seen on the Walker website: https://walkerart.org/calendar/2021/body-prayers-choreographers-evening-special-edition. 
I join DejaJoelle's call to include body-prayers in performance, to refuse "to wither in the face of oppression and injustice". Through our prayers and dancing, and my dance writing, I continue to examine the plight of children. Since Pavel's fate in World War II until today, the situation for children has only worsened; child refugees world-wide, some who have been imprisoned, number between 30 – 34 million children of the 79.5 million forcibly displaced persons. "Almost Snuffed Out", my article, centers on choreographer Kamila Rosenbaumova, who co-created musicals including "Fireflies" (Broučci) with child performers in the Theresienstadt ghetto camp. The article will appear in the forthcoming free on-line textbook called "The Holocaust, Remembrance, Respect and Resilience." We thank Walker Art Center for continuing the annual platform for MN choreographers as we dance on to express our hopes and prayers.
Correspondence between Suzanne Weil, arts currator at the Walker and Judith
Choreographer's Evening Program
---
COMING SOON:
Judith Brin Ingber Dancing in the upcoming...
Live @ The Shed 2021 featuring the premiere of LDV

August 7th-8th, 2021
at The Shed outside of The Lab Taproom
767 N Eustis St Suite 115, St Paul, MN 55114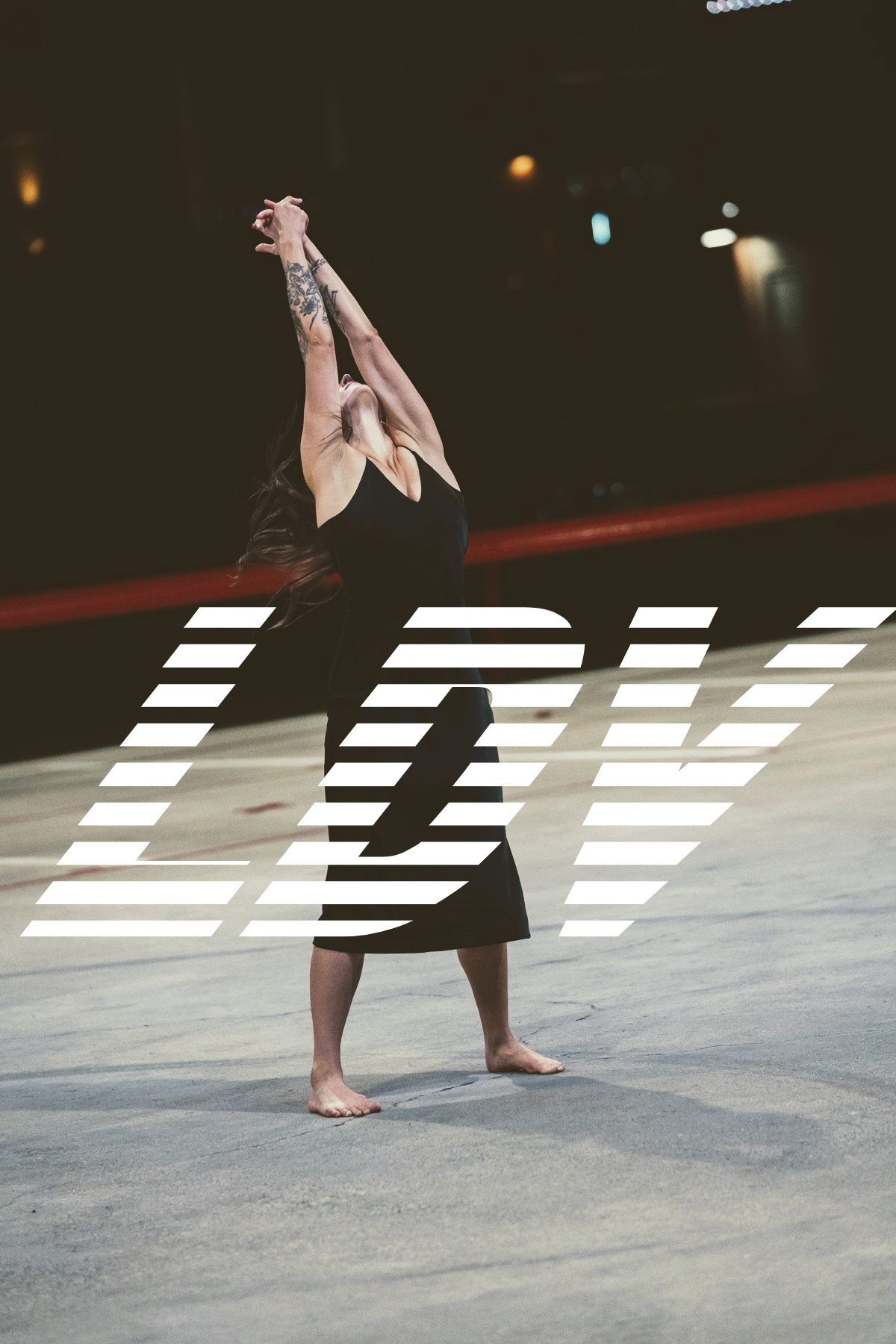 Back by popular demand, Live @ The Shed, produced by Hatch Dance and HoneyWorks, returns to the Lab Taproom, August 7-8th, 2021.
Twenty-six of the Twin Cities most vibrant dancers come together for an outdoor dance event featuring the world premiere of LDV, co-choreographed by Berit Ahlgren and Helen Hatch. Inspired by, and set to the soundtrack of Federico Fellini's 1960 film La Dolce Vita, Ahlgren, Hatch and the ensemble embark on a non-linear joy-ride full of whimsy, sweet optimism and goofy charm, undercut by sinister and cunning moments that ultimately color life. A multi-talented and multi-generational cast bring their energies and experiences together in the creation of this new work. Program begins with works-in-progress presentations from members of the cast.
Featuring Berit Ahlgren, Helen Hatch, Hannah Benditt, Jeremy Benssussan, Judith Brin Ingber, Nicole Brown, Zhauna Franks, Stephanie Grey, Alejandra Iannone, Gemma Isaacson, Juliana Johnson, Jennifer Mack, Samantha Meryhew, Kelli Miles, Da'Rius Malone, Blake Nellis, Yolanda Pauly, Amanda Sachs, Tristen Sanborn, Connor Simone, Rhapsody Striggers, Joe Tennis, Lauren Vasilakos, Elliana Vesely, Genevieve Waterbury, and Scott Willits.
Gemma Isaacson Photo by Bill Cameron
---